The SNI Plan; an Evolving Entity, a Leading Edge Product
•
Our Communication Platforms:
Symbiotic Networks, from among our many state-of-the-art professional skills, is an innovative creator of pathways to access and store data, while growing more accustomed to the tasks of a boutique designer of today's online communication platform.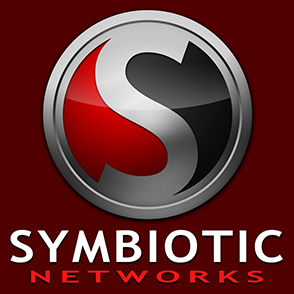 •
Web Design:
No well functioning and handsome web site is created in a vacuum. Every uniquely inspiring communicative device - the website as the ultimate 21st century communication platform - must first be aesthetically pleasing, and in a very close second; cleverly designed and efficient in its utmost functionality. Furthermore, in a profound sense of the extreme, that online outreach should provide an abundance of value in efficiently servicing the needs of the client, and, moreover, the uniquely eclectic needs of our clients' clients. Simply put, today's most leading edge technology allows for websites to not only be a grand greeting to all connected; a perfect first impression siren beckoning all of inquisitive interest, but an able tool honed to the quintessential expression of fundamental communication.
While we will have room to improve our standards here at SNI, and will always ardently stride to raise that bar as we have in the past, we are currently, in a minimal sense, among the very top developers in eastern North Carolina; creating the biggest and the best sites ever built and used by the good folks of Beaufort County. It is indeed our passion to continue that legacy, and expand that reality well beyond our Beaufort County home.
Top Websites to Date:
And, this list will change, and, or increase at some point, so please check back at some point to take note, or, if you are one of our more ambitious clients: Check to see if your site has been included for presentation.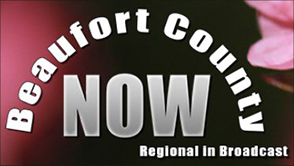 Beaufort County NOW
is the largest website in the history of Beaufort County, and may be the top functioning site as well. It is powered by our Symbiotic Publisher content management system (CMS), where we use it as a prototype to further develop our Symbiotic Publisher CMS; so, if we create a functional component to better enhance its operation, the CMS's system, it can be found here. Most of the websites that we create do use, and will use the Symbiotic Publisher system; accordingly, most new sites that we develop for others will employ Symbiotic Publisher's newest version. All current clients may request the upgraded version, where we will efficiently install it in a timely manner.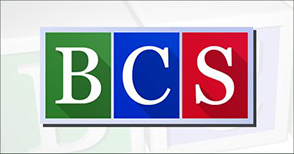 Beaufort County Schools
This innovative site, even though it was our first school district site, was constructed using a reasonably recently developed content management system - our Symbiotic Core System (SCS). We began developing this system when we built the
Beaufort County government site
, which at the time that we took it over was an abysmal mess; poorly functioning, slow in operation, and well cursed in the community. We used the county government as our perfect foil to develop our new leading edge CMS, making significant advances in online communicative expression, then used the beginnings of the SCS to build the Beaufort County Schools (BCS) site by taking it far beyond what we created for the county government to use. We now use the BCS to visibly construct any new idea and processes we create for our state-of-the-art Symbiotic Core System. In a very real sense, the Beaufort County School's site is now one of the top school system sites in the state of North Carolina. Earlier, I gave platitudes to our
Beaufort County NOW
as 'possibly the top functioning website in the history of Beaufort County'. It's only competition to that lofty estimation would, of course, be
BCS's new site
.
•
Content Management:
At the technological core of everything we do that involves websites and publishing are our content management systems (CMS) powering these leading edge sites. I have previously mentioned the essential necessity of these highly functioning, hyper secure CMS's: Symbiotic Publisher; Symbiotic Core System, and I am sure to mention them again and will called upon to mention them yet again. Simply, these content management systems set SNI apart from all competition, and allow us to probably offer a finer product and a significantly higher value.
Ambitious Mission Statement:
We have a plan to provide optimal connectivity and online exposure at the very greatest value possible ... for us and for any of the others, who may be our peers. That plan is simple in its directive, but complicated and very time consuming in its application ... but, "Rome was not built in a day".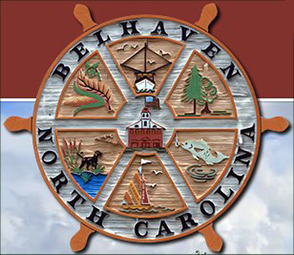 The simple plan is to offer value to communities that truly wish to best products they could ever receive for their hard earned money by: 1) Help every, village,
town
, city and
county government
;
local school system
; community college /technical school; any local colleges or universities to have the very website that they can get for their taxpayer's money; 2) Help every business group/ business community have the most complete online community, that they could control, which they could purchase at the greatest possible value; 3) Offer to what ever capable team of talented folks available the franchise for a Beaufort County Now class site; complete with our latest leading edge technology, and a massive amount of superbly relevant content.
This interconnectable plan to link governments, multiple businesses with online publications providing unlimited information, employing separate, highly functional sites, incredibly Searchable could be a incredible compendium of online power. Plentiful information, integrally collected, properly created, and well presented in a highly functional mode to draw high attention from the World for a particular region, may have never been done before at this level. This is a beginning concept, but the online publications, the massive collective of content, the technology is all in place.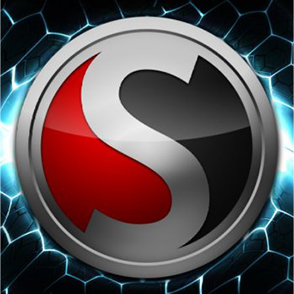 As SNI grows, hires entry level personnel that we will train, and hopefully others that will not need so much training, we intend to grow into this concept of total online representation and presentation, bolstered by relevant, regionally informative and Searchable content, well within our specific database, and to the World Wide Web. This concept may wind up to be the core of who we wish to be as a creative entity, and multi-service provider, but, not the sum of what we can do. As I have written, and have and can show, we do much, and can do more. The way I see it, the more we can and do accomplish, while continuing our core content collective platforms, we will strengthen and embolden our core of possibilities.
Regardless of how beautiful one's website is designed, irrespective of the short, transient sugar rush bump of Search Engine Optimization (SEO), the most important draw to those who utilize the web is interesting, relevant content. SNI's continued purpose is to present that content as well is our ability to do so, while having properly categorized content of a wide variety of interest, strategically targeting specific groups, products, regions and issues.
banner ad space
banner ad space
(handout)
Categories
Featured Services
Featured Clients