Responsive Web Design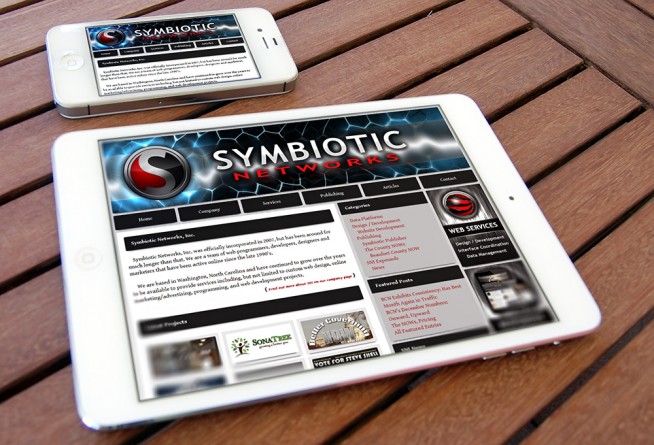 We have developed the knowledge to convert any site into responsive ones for phones and tablets; however, we have also discovered that it is much less expensive, and more efficient, to develop responsive sites from the beginning. To that end, we are building skeleton templates that are responsive to smart phones, tablets, laptop/notebooks and desktops; most of them for our proprietary Symbiotic Publisher CMS and a few for our Simple Site management system.
Resize your browser window to see one of our "Responsive Templates" in action. Navigate to symbioticnetworks.com on your smart phone or tablet to see how our site automatically adapts to different resolutions.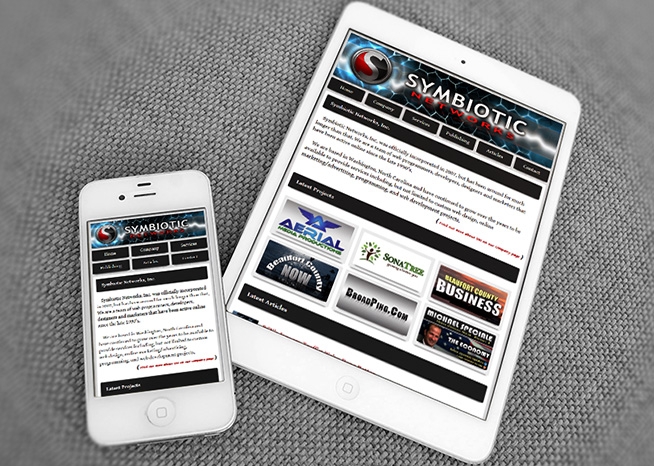 Categories
Featured Services
Featured Clients