Marketing the Moderated Informational Platforms
Advertisement on Beaufort County NOW (BCN), Eastern North Carolina NOW (ENC NOW), and Beaufort County Business (BCB) is available to the public at its greatest value to date.
The succeeding post is merely an overview of what we do, and how we intend to market that ongoing initiative. This is the beginning of this marketing of these three evolving sites, along with everything else we do, which to be revealed again at a later date, but very soon in a series of posts and advertisements.
I am in the process of re-marketing BCN, with all its traffic growing greater, which means I may have revamped
the published prices
, to reflect greater value here at BCN, and the highest advertisement value in the region. An advertisement vehicle that is fully expressive and unoffensive in its application.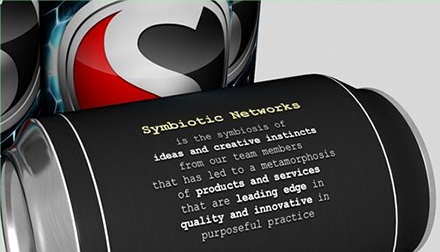 The prices, the value that I offer you, is the greatest value that we have ever offered, and, Lord willing, I will finally find the time to present these valuable space to anyone and everyone; local, regional and otherwise will be our market for a variety of reasons, not least of which, these publications are powered by evolving technology that allows us tremendous latitude in presenting our clients' products to a widening base of readers.
Those readers and our clients' relationships with them could be further connected with BCN, ENC NOW and BCB acting as the connective tissue through each site's private messaging service and each site's ability to afford clients their own microsite /Portfolio Page on each respective site. The maintenance of these personalized sites will get plenty of traffic to well express one's traffic, and can be maintained on a ongoing basis by the client or we, the provider, or a reasonable fee. See below for details, or contact us at the numbers below to share your interest. This microsite concept could prove to be the only site that one may ever need, should they not desire the expense .
The microsite /Portfolio Page can also serve as a tremendous site on Beaufort County NOW, and BCN's sister sites:
BCB
and
ENC NOW
; however, our random rotating banners rotating on ten's of thousands of pages - more if one includes the new ENC NOW site - are indispensable in their ability to furnish a steady stream of traffic to collection points, the off-ramp on the World Wide Web, those well crafted sites that SNI is becoming famous for. Here Below, the
published pricing
for BCN's Banners
(again, rotating on every page)
:
Every well designed (we
make those quite well
too) banner needs a well designed site to point to, and building the highest quality sites at the very best value possible is our forte. Below, we offer our rates for site construction ... and, about everything else, and prices for the proprietary content management systems that we proudly offer:
Stan Deatherage
,
Accounts Manager • Publisher of BCN • President of Symbiotic Networks, Inc.
SNI#
(252) 946-1132
• Cell#
(252) 944-3905
• Email:
stan@beaufortcountynow.com
Categories
Featured Services
Featured Clients