SNI Will Use BCN to Sell a Better Way to Communicate
SNI (Symbiotic Networks, Inc.), the originator of Symbiotic Publisher, which powers Beaufort County NOW (BCN), will use the remarkable success of BCN to help others that must better communicate their positions, their products.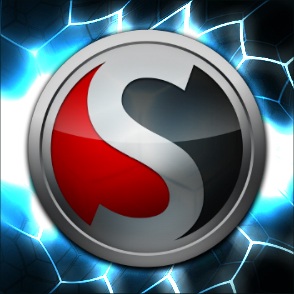 And I know there are those that may say:
talk, talk, "talk your book," and see if I care
; however, I believe, at some point, you must care purely because of the dynamics of our products, as evidenced by our prototype Beaufort County NOW. Recently, I published commentary, by me, that BCN had its
best recorded month along a number of metrics
, not least of which traffic - folks who are willing to come to our prototype site, and stay a while and use
what we have created, and continue to create
.
That was last month; this month, we are seeing some truly scorching numbers in regards to traffic over the first 15 days, and as soon as the month of August is over, I will be most happy to publish the results of our embedded cyber stats tracker. Regardless of how good our numbers appear to be this month, I am now re-pricing our advertisement rates that we will offer as we will present to the public just now as we finally begin marketing this prototype, our products, which will be based on last month's good numbers.
Regarding this re-pricing, we endeavored
to make prices a while back
, but much has changed since then. Primarily, besides the steady increase in traffic, we have gained a number of new products that we will build upon - a communicative structure unparalleled in northeastern North Carolina, and currently not offered in our region.
In order to better discuss these new products, I will offer a schedule of all our products, their current pricing, and a brief description of their purpose, which in no way should fully explain all you need to know; however, should you be wise enough to see that our products well exceed all our competition, which it easily does, and wish to make an order, or just have questions, please do feel free to call either myself, or my most knowledgeable associate, Chris Downey. Our contact information is list at the bottom of this post.
The Current Schedule of our Products:
•
item 1)
Banners on our moderated informational platforms (
vertical and horizontal, positioned on all pages
),
•
item 2)
Banners on our satellite sites (
vertical and horizontal, on all pages
),
•
item 3)
Portfolio page(s) (
provides updatable space, to be updated at the discretion of the client, located within our sites' informational frames
),
•
item 4)
Sponsored Link Portfolio page(s) (
provides multiple links to portfolio pages, as per categroy, that will be sponsored by our client's advertisements
),
•
item 5)
Classified ads (
updatable space offered only to our contract clients - the price is
no charge
),
•
item 6)
Website development for stand-alone sites (
customized to fit the needs of the client
),
•
item 7)
Content Management System (CMS) (
our proprietary Symbiotic Publisher (CMS) system to power any site
),
•
item 8)
Development of unique data platforms for corporations / companies to uniquely market their unique products, with pricing figured at our hourly rate.
•
item 9)
Professional consultation
(as the region's foremost entrepreneurs in managing and displaying data, we are available, and at very reasonable rates)
.
•
item 10)
Publishing under the County NOW banner and franchise
(as the region's fastest growing news and information site, with the most efficient delivery system, we can replicate this formidable communication tool anywhere, and will partner with you for perpetuity to insure your success)
.
Beaufort County Now Advertisement Rates:
Symbiotic Publishing Company, the publisher of Beaufort County Now, initiates its second list of advertisement rates, bolstered by certifiable traffic statistics and powered by our proprietary script, Symbiotic Publisher.
Beaufort County Now (BCN), powered by Symbiotic Publisher, is an informational platform whose primary objective is to remain a supremely effective vehicle for broadcasting news and information of all objectives that is suitable to publish.
Our secondary objective is to help others to market their products, their ideas, and ultimately to make money through advertisement. To that end, offer these most reasonable rates to those who wish to gain a leadership position in their market of product, or ideas:
Gateway to one platform:
The Banners
The Every Page Random Rotating Horizontal Banner(s)
(maximum of 40 slots for horizontal banners due to there existing multiple places on Section, Category and Home pages, while considering the horizontal banner as a placement of 1, or more per page)
.
Prices:
All horizontal banners - 92.00 per month • 259.00 per quarter • 495.00 per 1/2 year, • 933.00 per year. Additional space at 16.00 per month for each additional 20 pixels in height, up 100 pixels maximum (with associated discounts for longer aforementioned specific space purchased). No contracts longer than a year unless customer meets specified criteria.
The Every Page Random Rotating Vertical Banners
(maximum of 25 slots for vertical banners with a total of 4 placements per page)
.
Categories
Featured Services
Featured Clients