SNI (Symbiotic Networks, Inc.), the originator of Symbiotic Publisher, which powers Beaufort County NOW (BCN), will use the remarkable success of BCN to help others that must better communicate their positions, their products.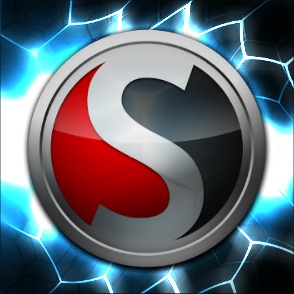 And I know there are those that may say:
talk, talk, "talk your book," and see if I care
; however, I believe, at some point, you must care purely because of the dynamics of our products, as evidenced by our prototype Beaufort County NOW. Recently, I published commentary, by me, that BCN had its
best recorded month along a number of metrics
, not least of which traffic - folks who are willing to come to our prototype site, and stay a while and use
what we have created, and continue to create
.
That was last month; this month, we are
seeing some truly scorching numbers in regards to traffic
over the first 15 days, and as soon as the month of August is over, I will be most happy to publish the results of our embedded cyber stats tracker. Regardless of how good our numbers appear to be this month, I am now re-pricing our advertisement rates that we will offer as we will present to the public just now as we finally begin marketing this prototype, our products, which will be based on last month's good numbers.
Regarding this re-pricing, we endeavored
to make prices a while back
, but much has changed since then. Primarily, besides the steady increase in traffic, we have gained a number of new products that we will build upon - a communicative structure unparalleled in northeastern North Carolina, and currently not offered in our region.
In order to better discuss these new products, I will offer a schedule of all our products, their current pricing, and a brief description of their purpose, which in no way should fully explain all you need to know; however, should you be wise enough to see that our products well exceed all our competition, which it easily does, and wish to make an order, or just have questions, please do feel free to call either myself, or my most knowledgeable associate, Chris Downey. Our contact information is list at the bottom of this post.
The Current Schedule of our Products:
•
item 1)
Banners on our moderated informational platforms (
vertical and horizontal, positioned on all pages
),
•
item 2)
Banners on our satellite sites (
vertical and horizontal, on all pages
),
•
item 3)
Portfolio page(s) (
provides updatable space, to be updated at the discretion of the client, located within our sites' informational frames
),
•
item 4)
Sponsored Link Portfolio page(s) (
provides multiple links to portfolio pages, as per categroy, that will be sponsored by our client's advertisements
),
•
item 5)
Classified ads (
updatable space offered only to our contract clients - the price is
no charge
),
•
item 6)
Website development for stand-alone sites (
customized to fit the needs of the client
),
•
item 7)
Content Management System (CMS) (
our proprietary Symbiotic Publisher (CMS) system to power any site
),
•
item 8)
Development of unique data platforms for corporations / companies to uniquely market their unique products, with pricing figured at our hourly rate.
•
item 9)
Professional consultation
(as the region's foremost entrepreneurs in managing and displaying data, we are available, and at very reasonable rates)
.
•
item 10)
Publishing under the County NOW banner and franchise
(as the region's fastest growing news and information site, with the most efficient delivery system, we can replicate this formidable communication tool anywhere, and will partner with you for perpetuity to insure your success)
.
Beaufort County Now Advertisement Rates:
Symbiotic Publishing Company, the publisher of Beaufort County Now, initiates its second list of advertisement rates, bolstered by certifiable traffic statistics and powered by our proprietary script, Symbiotic Publisher.
Beaufort County Now (BCN), powered by Symbiotic Publisher, is an informational platform whose primary objective is to remain a supremely effective vehicle for broadcasting news and information of all objectives that is suitable to publish.
Our secondary objective is to help others to market their products, their ideas, and ultimately to make money through advertisement. To that end, offer these most reasonable rates to those who wish to gain a leadership position in their market of product, or ideas:
Gateway to one platform:
The Banners
The Every Page Random Rotating Horizontal Banner(s)
(maximum of 40 slots for horizontal banners due to there existing multiple places on Section, Category and Home pages, while considering the horizontal banner as a placement of 1, or more per page)
.
Prices:
All horizontal banners - 92.00 per month • 259.00 per quarter • 495.00 per 1/2 year, • 933.00 per year. Additional space at 16.00 per month for each additional 20 pixels in height, up 100 pixels maximum (with associated discounts for longer aforementioned specific space purchased). No contracts longer than a year unless customer meets specified criteria.
The Every Page Random Rotating Vertical Banners
(maximum of 25 slots for vertical banners with a total of 4 placements per page)
.
Prices:
All vertical banners - 104.00 per month • 296.00 per quarter • 566.00 per 1/2 year, • 1,067.00 per year. No contracts longer than a year unless customer meets specified criteria.
All vertical banners (1/2 size) - 63.00 per month • 178.00 per quarter • 341.00 per 1/2 year, • 639.00 per year. No contracts longer than a year unless customer meets specified criteria.
The Satellite Page (providing API feeds to BCN)
(maximum of 2 rotations for 2 vertical banners)
.
All Satellite Page - 31.00 per quarter • 55.00 per 1/2 year, • 94.00 per year. No contracts longer than a year unless customer meets specified criteria.
All artwork / design figured at our
"best man rate"
of
58.00
per hour
.
"Best man rate"
is what we charge for our best designer, with all junior designers figures at a proportional lower rate per hour depending on their abilities.
Gateway to multiple platforms:
The Business Portfolio Page
We intend to incorporate our Business Portfolio Page, with its format of multiple links, into a traffic generator for the multiple platforms that it can provide a continuous stream of traffic to, as it also acts as an informational source to the wide array of traffic that keeps our moderated informational platforms abuzz in activity. The geocentric nature of our informational platforms make them especially relevant on a Search basis.
These Business Portfolio Pages are intended to provide updated, and updatable, information to the public that is fresh, current and relevant to the operation of any successful business that understands that the internet is the most prevalent and enduring medium available in today's media market.
These portfolio pages have just gone through a second transformation, so that our clients will have the capacity to individualize the portfolio pages, and make them look as good as BCN's pages. These
The Business Portfolio page can be purchased on a yearly contract, with the additional purchase of a one year contract for a minimum of one banner with a direct link to Business portfolio page, until all banners are purchased, at which time the banner requirement will cease.
Prices of Portfolio Page:
949.00 per year for the first page
100.00 per year for all additional pages • 58.00 per hour design/set-up fee to set up the page(s) per occurrence.
Each Business Portfolio page includes up to 3 hours of design (the 3 hours is enough needed for our clients who are prepared). Clients are responsible for all additional time required at our
"best man rate"
of
58.00
per hour
.
All current portfolio clients shall have a free Porfolio Page placement on our yet to be constructed
MyBCN.biz
website (for as long as they keep a portfolio page active) when we unveil it later, with the only cost being for design/set-up fee for the second portfolio page.
Sponsored Link Portfolio page(s) - sponsorship banner (size will be much larger than our current banners, but unknown as to the specifics at this time), which has the purpose of providing multiple links to portfolio pages, as per category, that will be sponsored by our client's advertisements. The current cost of that sponsored ad is
100.00
per year
, plus cost for setup / design.
Website Development
Simply, we charge our
"best man rate"
of
58.00
per hour
and, or our tech rate of
29.00
per hour
, when applicable. We do not bid a set rate since website development is a creative process; however, we will give you pointers to keep our time down and your bill as low as possible.
When it comes to website development, we endeavor to be quick and efficient. Because of many exogenous factors, not least of which is our proprietary content management system that is the backbone of all we create, we are unequaled in what we do here in northeastern North Carolina in regards to creating efficient websites. Therefore, we resist competitively quoting any site, unless it meets certain criteria, and even then, we would quote our hourly rate, with a not to exceed figure.
We are very busy at SNI, and if we do not have a serious prospect in need of our services, we would rather work on our own projects, which are numerous, proprietary, and at some point profitable. This is the way we roll.
Symbiotic Publisher CMS
Our proprietary CMS provides the best leading edge data management system available, while offering adequate storage for the serious online marketer / communicator. Our plan is
34.00
per month, which provides 1.2 gigs of storage. All additional storage needed will be sold at
3.00
per 200 megs per month.
Discounts and miscellaneous information
An E-commerce component can be provided for an additional fee at our
"best man rate"
.
All current ad rates, for BCN, are based on a minimum base of
2,000
unique I.P. addresses per day for that month, and a minimum base of
10,000
unique page views per day for that month. The next plateau to raise rates will be two consecutive months of a minimum base of
2,400
unique I.P. addresses per day for that month, and a minimum base of
12,000
unique page views per day for that month.
A
Legacy Discount
of
6 percent
is offered on every product, for all services for all business customers (not politicians), who spend a minimum of $2,000.00 with SNI in the initial year of service,
for perpetuity
, and providing that said client continues to use our products with no break in service. This legacy incentive,
for perpetuity
, of an across-the-board discount will be offered to these charter clients for the balance of 2013, 2014, and possibly longer at the sole discretion of management. The idea is to reward those who choose to use our services now, and that they continue to use our services to continue to receive this excellent discount. This discount will always be awarded to the constant client irrespective of any other discounts offered to the client. Once we contact you, and sufficiently explain explain this "granddaddy" of all discounts, along with our applicable services for your needs, you will have
60 days
to make a decision, begin your service, and pay for a minimum of half of your service, or the discount will be voided for you, while others (maybe your competition) receive the benefit, and will not be re-offered.
There will be no exceptions to this condition.
Continuation of Contract Discount
: For all advertisers (banners and portfolio pages), we will build-in another incentive to do business with us as soon as possible, and stay with us for a relative forever; when we increase our rates due to provable, publishable increases in traffic, and at the expiration of the client's contract, we will figure the client's increase at 40% of that traffic increase. For everyone else, who is not already within our business services ecosystem, when we have that appropriate advertisement increase, we will figure the new, perspective client's rate at 60% of that increase; then, once these new clients, in our business services ecosystem, renew their contracts, they will be rewarded with that same discount as our long as they are continual clients clients.
There will be no exceptions to the specific qualifiers, for any client, to achieve this discount.
The smart, wise, serious marketers of products and commerce will be the core of whom we serve, and from a capitalist point of view, why we exist.
Aesthetic Policy:
Because Symbiotic Publisher is a publication that is built on the twin maxims of effective operation and essential quality control, we will always reserve the right to reject any ad that does not meet our standards; however, we offer most reasonable rates to design suitable banners that are effective in their essential need to communicate.
The Agreement:
If all this is understood by the party, whom desires to be marketed by Symbiotic Publishing Company, and Symbiotic Networks, Inc., please sign below, and give monies to our agent representing ½ of the designated fee for the period of advertisement purchased. The balance to be paid within 30 days of ratification.
__________________________________________________ Representative of Advertiser

__________________________ Date
If you have an interest in excellence, and a firm need to compete bigger and better than your competition on the internet, you may wish to contact:
Stan Deatherage
,
Accounts Manager • Publisher of BCN • President of Symbiotic Networks, Inc.
SNI#
(252) 946-1132
• cell#
(252) 944-3905
•
stan@standeatherage.com
•
stan@beaufortcountynow.com
Chris Downey
,
Accounts Manager
SNI#
(252) 946-1132
• cell#
(919) 986-9392
•
chris@symbioticnetworks.com
Categories
Featured Services
Featured Clients