Beaufort County NOW is in the Process of a Major Transformation
I despise an App to navigate a large, complex site on the smaller screens of phones and tablets. Thank Heavens for Responsive sites.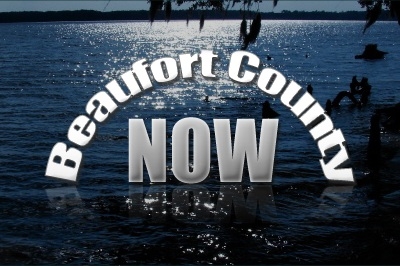 Our proprietary Content Management System (CMS), Symbiotic Publisher, which powers Beaufort County NOW (BCN), is proceeding through a major upgrade, and we are near done for now. After substantial Research and Development (R&D), BCN will soon adjust its template to one that can be more easily replicated for like publications that we do for others, and, hopefully, fully Responsive for all devices.
This whole Responsive thing, which is a much better function than the common Application (App) of shrinking a large site to a few critical points of access, is what we are suggesting for all our new customers, who need a leading edge product to be better viewed on all screens in a more perfect format. To that end we are building template outlines, as per our proprietary grid system, that will achieve that directive display screen flexibility. The one template outline that we have not yet perfected is the County NOW template, which BCN will employ, and we are building it now.
Why are we troubling ourselves to build this template for such a complex and massive site?
We, the architects of BCN, as eastern North Carolina's first and only Moderated Informational Platform, deeply desire to remain on the cutting edge of information delivered to all informational platforms: phone, tablet, notebook and desktop. We figure if we can provide a more efficient viewer experience, we will eventually do better in traffic, sell more products, provide more jobs, pay higher compensation, and improve the local economy. It is a noble effort of which
David Winstead
and
I
intend to endeavor and complete.
The upside of this endeavor for our clients will be that they will continually benefit from our R&D, as our products will always improve, but they will need to remain within our ecosystem to gain that benefit. BCN, and our customers expressing their positions for person or profit, should benefit from this new BCN template. It will increase our readers' access on multiple platform screens, will shorten the page by about 25% or possibly more, and will allow our dynamic pages to load much faster, and it will not be done without an infuriating App.
My purpose for my effusive tangent regarding the invaluable necessity for our R&D rushes far beyond the Responsive template for BCN and our other sites is that nothing in the technological realm should never be expected to remain the same, and continue to be competitive. What one may to express themselves on the internet may work perfectly fine at the present, but at some point, your competition will find a more efficient way to reach more people, the people that you once reached. It really doesn't matter how good your product is if you don't reach the folks to let them know about it. Word-of-mouth can only go so far.
To put a finer point on the progress at hand, we have completed the following changes for BCN, which will be reflected within the upgraded template:
• Upgraded the navigation bar to lose the drop-down list, and show the subcategories in one linear row below the Section links.
• Upgraded the
My BCN
Section to show the top 6
Portfolio Pages
in order of most views. The incentive for others who have these indexable by Search Portfolio pages is to build an interesting Portfolio site, in BCN, and keep it current by utilizing their personal editor.
• Upgraded the Symbiotic Publisher CMS to originate a proprietary linkage system to our vast database to create a basic Social system. It is located in the BCN Members section, located in the BCN header. The highest class of Symbiotic Publisher will now boast the capacity to offer a Social function should the principle wish to utilize it.
• Reduced the physical size of BCN, and the advertisement blocks, by approximately 25%, which will give the reader a better experience by keeping the site more compact and reducing loading time.
• Removed all gradients, and created other template simplifications to also aid in increasing loading speed.
To continue the finer points of the progress that will be completed in short order, we shall soon complete the following changes for BCN, which will be reflected within the upgraded template:
• We are expanding the width of BCN from 1100 pixels wide to 1200 pixels wide, which will provide a wider left column to better present certain features and lend greater flexibility to the sizing of advertisements, especially with our ability to always re-size the height of ads (we design our ads as well).
• We will be moving BCN to a new leading server due to a variety of factors, not least of which: dual processors, 16 gigs of memory, and a solid state drive (SSD) for storage. Speed is good.
• At the full risk of redundancy, the site will be fully Responsive for all screens, and now we will have a county NOW template that will be fully Responsive for other county NOW templates.
In conclusion, to discuss the finer points of the process of building BCN into the region's most technologically adroit news and information site, which as our prototype for Symbiotic Publisher, has allowed us the platform to better develop our CMS, which will always be in the state of continual process:
• Created the Notes feature/AddOn, which will allow data to easily be shared, and information between concerned parties properly saved within the database;
• Created the WorkOrders feature/AddOn, which will allow projects to be categorized into work orders as per accounts, with this data easily shared between multiple parties, and saved by database for those concerned parties;
• We created a leading edge private message system, where we can send secure messages and information, and to top off that accomplishment, we built our own proprietary chat system to accompany the private message system. Both systems are part of our database. Both online communication devices can be used in conjunction with our Work Orders feature/AddOn.
• Created the Resume feature/AddOn, which will offer the principle the ability to store Resumes on site, or share resumes with other sites, other principles, other parties within our ecosystem.
R&D is like that. It affords us the opportunity to provide a better product, and therefore, a more affordable product, and offers other the opportunity to be included within our ecosystem. Here in Beaufort County, those within our ecosystem, will be an integral members of the BCN and Beaufort County Business sites. Those that are within our ecosystem will save time and money using our system which will become increasingly familiar, our best customers will always get the best discounts. That is just the way we will run our ship. We want you aboard.
Stan Deatherage
,
Accounts Manager • Publisher of BCN • President of Symbiotic Networks, Inc.
SNI#
(252) 946-1132
• cell#
(252) 944-3905
•
stan@beaufortcountynow.com
Chris Downey
,
Accounts Manager • Chief Technical Consultant
SNI#
(252) 946-1132
•
support@symbioticnetworks.com
Categories
Featured Services
Featured Clients