An Update on BCN's Update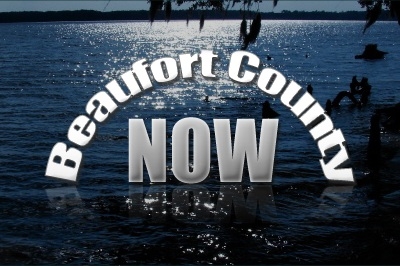 As many of you may have noticed, there are subtle changes to Beaufort County NOW. And while they may seem insignificant to some naked eyes, they represent a
major turning point
for what we intend to provide, and the direction that these innovations shall be provided to the community.
What we have long been able to provide, but now in a more concise format, is the Social component of private messaging, sharing posts (moderated for quality), and comments (still moderated but to a lesser extent). Beaufort County NOW (BCN) is the prototype for what has become a variation of the senior version of Symbiotic Publisher, our Symbiotic Networks's (SNI's) proprietary Content Management System (CMS).
Now, after this last iteration of BCN, we can better provide that Social component, and we can provide it faster, and in a Responsive format, which, in the region of Northeastern North Carolina, we have no peer. To my knowledge, there is no large site comparable to BCN, that is truly Responsive. It is just too difficult to transition a large site to a formatted Responsive entity. Accordingly, BCN's Responsive format allows the Moderated Informational Platform to perfectly fit every screen: mobile, tablet, notebook and desktop without an annoying APP, or the Responsive overlay system, like Bootstrap provides, where the site only marginally fits. Our Responsive feature is built into our proprietary template, which is the visual apparatus that engages the viewer's ocular senses.
To also heighten the viewers' experience, BCN is now fast, exceptionally fast in its operation, navigation. While the new internal Responsive template aids partly in that speed; however, there are other changes that force BCN's blazing speed: its new streamlined size, including less ad banners; minimalist approach to display Dynamic pages, where we have lost all gradients, complicated drop-downs, accordion displays, while re-working our Image Slider to effect optimum display, and now uses far less of your own computer's resources; and, finally, a new solid state storage drive server, with twice the memory and faster processors.
And, who will sell all this speed, and technical finery as our traffic continues to advance as the Symbiotic Publisher CMS proves to be a Search Engine Optimization (SEO) phenomenon? In an answer: Stan Deatherage as the primary accounts manager, and Chris Downey, as our remote based representative; however, I am looking for more intelligent sales people, and I do stress that they must be intelligent.
First, any salesperson that I hire will have to be smart enough to recognize what we have built, and a good enough communicator to express such. There is a reason that Beaufort County NOW, as a prototype for the Symbiotic Publisher CMS is the fastest, easiest to navigate site, with the most traffic (
around 10,000 readers per day
) of any site originating from Beaufort County, and, additionally, is the fastest growing site in the region. It is the technology that manages the site, and the content - its unique presentation, and ubiquitous democracy of its origin. In simpler words, it is intended to come from everywhere, and from anyone providing their content is reasonably well presented. We do not edit for message, we only ask that you only communicate what you know to be true, and we do not allow fake names, which, remarkably, keeps the stupidity and the slander levels at a minimum.
As it has been oft mentioned, Beaufort County NOW is the regions's only platform that offers total community participation, with our growing Social capabilities, which is not offered
BCN's level
anywhere. While Facebook is the preeminent Social engine, it also has three glaring drawbacks: It is not geocentric (no real sense of local community), the content is not indexable (content will not qualify for broad Search), and your content is transitory (will be removed from the site at some point). There is one other more significant reason why no one should devote so much of their precious time, and, or money to promote on Social media only, besides getting so little Search, and the transitory nature of your content, for your trouble -
not everyone uses Facebook
, and certainly not to find stuff by Search.
Actually, not everyone goes to just one site either. There are too many choices, like the multiple networks on Television. My suggestion for the businesses reaching out to consumers by displaying your products: advertise on multiple platforms, and especially use the internet for: speed, and flexibility of access, with the depth of expression that only an internet platform can allow you, the user, to be in charge of the direction you take, and the quantity that you wish to receive that information.
I only beg that you put, or keep BCN on your list of sites to frequent. Use the site to acquire information, and, if moved to do so, express yourself, knowing that a greater variety of folks, in greater numbers over time, will get your point on BCN than most any other regional site.
As publisher, I pledge to provide the best experience possible for you to gain or disseminate knowledge, and if you choose to advertise, to supply the most efficient vehicle to do so at the best value considering all competition.
We intend to meet you later to discuss these issues, or any others that will help you better communicate on the world wide web.
Service Rates
In order to better discuss these new products, bolstered and proved by these parabolic traffic numbers for BCN, I will offer a schedule of all our products, their current pricing, and a brief description of their purpose, which in no way should fully explain all you need to know; however, should you be wise enough to see that our products well exceed all our competition, which it easily does, and wish to make an order, or just have questions, please do feel free to call either myself, or my most knowledgeable associate, Chris Downey. Our contact information is listed at the bottom of this post.
The Current Schedule of our Products:
•
item 1)
Banners on our moderated informational platforms (
vertical and horizontal, positioned on all pages
),
•
item 2)
Banners on our satellite sites
(
vertical and horizontal, on all pages
),
•
item 3)
Portfolio page(s) (
provides updatable space, to be updated at the discretion of the client, located within our sites' informational frames
),
•
item 4)
Sponsored Link Portfolio page(s) (
provides multiple links to portfolio pages, as per categroy, that will be sponsored by our client's advertisements
),
•
item 5)
Classified ads (
updatable space offered only to our contract clients - the price is
no charge
),
•
item 6)
Website development for stand-alone sites (
customized to fit the needs of the client
),
•
item 7)
Content Management System (CMS) (
our proprietary Symbiotic Publisher (CMS) system to power any site
),
•
item 8)
Development of unique data platforms for corporations / companies to uniquely market their unique products, with pricing figured at our hourly rate.
•
item 9)
Professional consultation
(as the region's foremost entrepreneurs in managing and displaying data, we are available, and at very reasonable rates)
.
•
item 10)
Publishing under the County NOW banner and franchise
(as the region's fastest growing news and information site, with the most efficient delivery system, we can replicate this formidable communication tool anywhere, and will partner with you for perpetuity to insure your success)
.
Beaufort County Now Advertisement Rates:
Symbiotic Publishing Company, the publisher of Beaufort County Now, initiates its second list of advertisement rates, bolstered by certifiable traffic statistics and powered by our proprietary script, Symbiotic Publisher.
Beaufort County Now (BCN), powered by Symbiotic Publisher, is an informational platform whose primary objective is to remain a supremely effective vehicle for broadcasting news and information of all objectives that is suitable to publish.
Our secondary objective is to help others to market their products, their ideas, and ultimately to make money through advertisement. To that end, offer these most reasonable rates to those who wish to gain a leadership position in their market of product, or ideas:
Gateway to one platform: The Banners
All artwork / design figured at our
"best man rate"
.
"Best man rate"
is what we charge for our best designer, with all junior designers figures at a proportional lower rate per hour depending on their abilities.
Gateway to multiple platforms: The Business Portfolio Page
We intend to incorporate our Business Portfolio Page, with its format of multiple links, into a traffic generator for the multiple platforms that it can provide a continuous stream of traffic to, as it also acts as an informational source to the wide array of traffic that keeps our moderated informational platforms abuzz in activity. The geocentric nature of our informational platforms make them especially relevant on a Search basis.
These Business Portfolio Pages are intended to provide updated, and updatable, information to the public that is fresh, current and relevant to the operation of any successful business that understands that the internet is the most prevalent and enduring medium available in today's media market.
These portfolio pages have just gone through a second transformation, so that our clients will have the capacity to individualize the portfolio pages, and make them look as good as BCN's pages. These
The Business Portfolio page can be purchased on a yearly contract, with the additional purchase of a one year contract for a minimum of one banner with a direct link to Business portfolio page, until all banners are purchased, at which time the banner requirement will cease.
Prices of Portfolio Page:
Sponsored Link Portfolio page(s) - sponsorship banner (size will be much larger than our current banners, but unknown as to the specifics at this time), which has the purpose of providing multiple links to portfolio pages, as per category, that will be sponsored by our client's advertisements. The current cost of that sponsored ad is
100.00
per year
, plus cost for setup / design.
Symbiotic Publisher CMS
Our proprietary CMS provides the best leading edge data management system available, while offering adequate storage for the serious online marketer / communicator. Our plan is
34.00
per month, which provides 1.2 gigs of storage. All additional storage needed will be sold at
3.00
per 200 megs per month.
Discounts and miscellaneous information
An E-commerce component can be provided for an additional fee at our
"best man rate"
.
All current ad rates, for BCN, are based on a minimum base of 2,400 unique I.P. addresses per day for that month, and a minimum base of 12,000 unique page views per day for that month. The next plateau to raise rates will be two consecutive months of a minimum base of 2,800 unique I.P. addresses per day for that month, and a minimum base of 14,000 unique page views per day for that month.
Currently, we are well beyond these aforementioned levels of traffic, and we will reconsider adjusting our pricing after every slot is sold. Until then, the above prices remain in force with all the advertised discounts below included.
A
Legacy Discount
of
6 percent
is offered on every product, for all services for all business customers (not politicians), who spend a minimum of $2,000.00 with SNI in the initial year of service,
for perpetuity
, and providing that said client continues to use our products with no break in service. This legacy incentive,
for perpetuity
, of an across-the-board discount will be offered to these charter clients for the balance of 2013, 2014, and possibly longer at the sole discretion of management. The idea is to reward those who choose to use our services now, and that they continue to use our services to continue to receive this excellent discount. This discount will always be awarded to the constant client irrespective of any other discounts offered to the client. Once we contact you, and sufficiently explain explain this "granddaddy" of all discounts, along with our applicable services for your needs, you will have
60 days
to make a decision, begin your service, and pay for a minimum of half of your service, or the discount will be voided for you, while others (maybe your competition) receive the benefit, and will not be re-offered.
There will be no exceptions to this condition.
Continuation of Contract Discount
: For all advertisers (banners and portfolio pages), we will build-in another incentive to do business with us as soon as possible, and stay with us for a relative forever; when we increase our rates due to provable, publishable increases in traffic, and at the expiration of the client's contract, we will figure the client's increase at 40% of that traffic increase. For everyone else, who is not already within our business services ecosystem, when we have that appropriate advertisement increase, we will figure the new, perspective client's rate at 60% of that increase; then, once these new clients, in our business services ecosystem, renew their contracts, they will be rewarded with that same discount as our long as they are continual clients clients.
There will be no exceptions to the specific qualifiers, for any client, to achieve this discount.
The smart, wise, serious marketers of products and commerce will be the core of whom we serve, and from a capitalist point of view, why we exist.
Aesthetic Policy:
Because Symbiotic Publisher is a publication that is built on the twin maxims of effective operation and essential quality control, we will always reserve the right to reject any ad that does not meet our standards; however, we offer most reasonable rates to design suitable banners that are effective in their essential need to communicate.
The Agreement:
If all this is understood by the party, whom desires to be marketed by Symbiotic Publishing Company, and Symbiotic Networks, Inc., please sign below, and give monies to our agent representing ½ of the designated fee for the period of advertisement purchased. The balance to be paid within 30 days of ratification.
__________________________________________________ Representative of Advertiser

__________________________ Date
If you have an interest in excellence, and a firm need to compete bigger and better than your competition on the internet, you may wish to contact:
Stan Deatherage
,
Accounts Manager • Publisher of BCN • President of Symbiotic Networks, Inc.
SNI#
(252) 946-1132
• Cell#
(252) 944-3905
• Email:
stan@beaufortcountynow.com
Chris Downey
,
Accounts Manager
Email:
support@symbioticnetworks.com
Categories
Featured Services
Featured Clients