Beaufort County NOW Uses Satellite Sites to Extend its Range and Traffic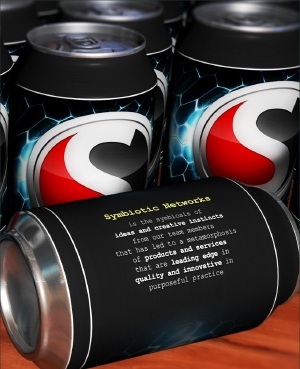 Recently, I set my energies to recount to anyone that would take any interest in what we do, what we've done, and how it has, and shall further make a difference in better expressing who we are here Downeast.
Simply, what we have created are news and information platforms, moderated for quality of presentation, that are truly Social in their networking capabilities, while using the potentiality of the World Wide Web to interconnect our many platforms into
one larger platform
. Currently, at the core of our platform is Beaufort County NOW, if for no other reason is because it is visited by about
10,000 folks per day
. That may one day change, whereby BCN will be supplanted by another more popular platform within our orbit, but what will not change is that our platforms will always be centered by our geocentric gravitational pull, and in a manner that best befits the communities within the region that is our at the platform's center. To that end, it is our endeavored purpose to attract traffic by using the geocentric qualities within the static quality of location, that which, short of a massive polar shift, will remain constant in this modern world of inherent change.
In kind of a flexible Search Engine Optimization hybrid of evolving tools, we accomplish this daily, and now we are reaching out to community
to help others, and in turn receive their help
as well. It is our intent that our platforms will be an ongoing benefit to all wish to use them, locally and regionally.
And guess what: We here at SNI and BCN and BCB (Beaufort County Business) can save you a bunch of money by offering a superior, far less expensive, much more organic product to lift your content in the Search Engines over the over priced "sugar buzz" marketing philosophy of the SEO charlatans. What we are suggesting is that at some point essential content matters, and our platforms display that content better than anyone else here in northeast North Carolina, and to plenty of eyes. To some extent, the Satellite sites have helped BCN to achieve our goals in traffic collection. Our outstanding content has done the rest.
To demonstrate just how affordable space on our Satellite sites are affordable, I submit to you, here below, the cost of your ad placement, with no rotations, at least for the next 6 months.

Here below is a list of Satellite Sites for Beaufort County NOW, with their headers:
I cannot resist showcasing the picture of our interconnected web in its origin just once more.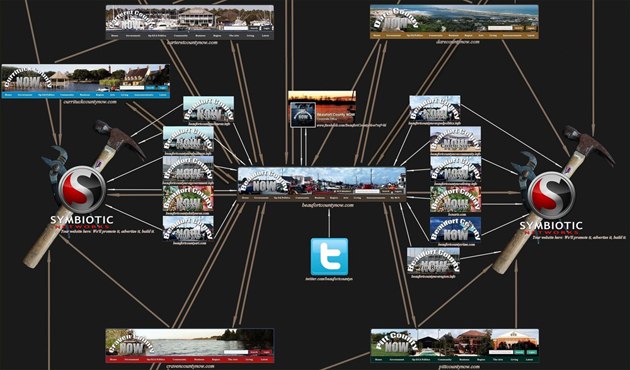 Click here or the image to continue to get a a better than adequate glimpse of the beginning of the whole picture of SNI's published Interconnected Web of SNI sites.
Just to bang this square deal of a bargain into the round hole of the World Wide Web, I list these fine prices for our Satellite site banners once again here below:

Categories
Featured Services
Featured Clients