Beaufort County NOW Hits the Mark, and Surpasses a Number of Milestone's in July, 2013
Beaufort County NOW remains the perfect proving ground to develop a better news and information delivery system, for the community at large, in the evolving realm of the New Media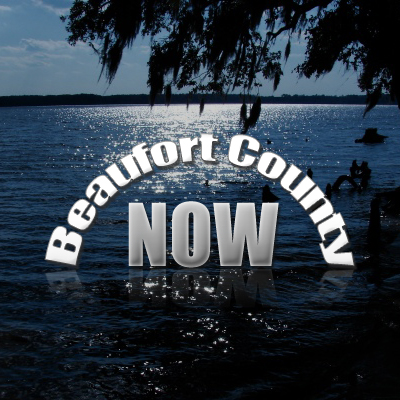 July, 2013, served as a month of firsts for Beaufort County NOW, as we, Symbiotic Networks (SNI), set a number of new standards as our readership continues to grow and the quality of our product continues to supersede our competition, but not our expectations.
Actually, our expectations of our product, of ourselves, of our team are quite high. At the expense of great redundancy, our groundbreaking, and unparalleled Beaufort County NOW is primarily our prototype, representing: how a publication should be presented, should function as a logical navigation sourcing platform, how it should be integrated into the whim of the collective community, and, moreover, a revolutionary operating device, Symbiotic Publisher (CMS), which powers BCN, will always be in a constant state of evolution, and is offered to our intuitive clients in some current iteration. Think about this one truism: Your cyber site, which is so integral in the way you communicate, could be powered by what powers BCN ... think of the possibilities in terms of how you could out-communicate your competition at every turn.
Our proving ground for our efforts is the marketplace of readers, the democratic vote for their identifying information that is the manifestation of how our readers would rather spend their time. In our endeavor to present our sustainable product, as a benefit to those readers, we do know success, a success born from the power of "Search" to a larger extent, and "word of mouth" to the lesser. Regardless, of how we reach those that thirst for knowledge, we well appreciate their continued and growing patronage, and we consider these readers as the firm foundation signifying our continuing success.
It is a success that has had little assistance from advertised promotion, for I have not had the time, the money, or the inclination to do so. Actually, I have refrained from promotion in this grand petri dish of developing our original Content Management System (CMS), Symbiotic Publisher, which is the bones, the sinew, the moving parts, our gateway to the world wide web. In short, I wanted to learn the subtleties of the strengths and weakness of our product upon a proving ground untainted by promotion. Furthermore, Symbiotic Publisher is the foundation of every unique data platform that we may provide for our needs, and the needs of our prospective clients.
To the extent that a new data platform can serve our future needs, we are putting the finishing touches on "Your BCN" (It take the space of Section Page Potpourri in BCN, currently on the navigation bar under the header), which we hope to unveil in the near future. It will provide a connected, but separate platform to our yet to be marketed, and most revolutionary portfolio pages, with a local "control panel" to all manner of social media, which, as one can imagine, will be in a constant state of evolution. Moreover, "Your BCN" will be the connective tissue to Beaufort County NOW's current and future social media capabilities, and the social media capabilities of others (Facebook, Linkedin, etc. etc.), while providing yet another platform to our newest and best product to reach consumers, our / your portfolio pages.
As you can tell, from a creative sense, we have been busy. From a marketing sense of our products, including BCN, so that we may sustain ourselves, we, myself (Stan Deatherage) and Chris Downey, will be calling on you regarding our growing toolbox of web based products, and we can help you better serve your customers and clients. At the heart of our communication tools that we provide will be Beaufort County NOW, and to properly digress, I offer to you, in closing, a list of BCN's achieved milestones and a table of our traffic metrics from our embedded traffic counter.
Milestones for Beaufort County NOW: Our Growing Readership in July
•
Most
Unique Page Views
per day
-
11,471
-
74% increase over the last 10 months.
•
Second most
Unique I.P.s
visiting BCN per day
-
1,873
-
31% increase over the last 10 months.
•
Most
Hits
per day
-
95,255
- 57% increase over the last 10 months.
•
During the month of July, we hit the benchmark of having 1000 posts, with a minimum of 1000 unique views each, with the most popular post in readership having 14,679 unique views.
•
During the month of July, we made the benchmark of posting 369 articles within that monthly time frame. We absolutely believe in giving our readers variety and in an abundance.
•
During the month of July, we had our best month yet regarding participation in our polls. We generally do 3 polls a month, and for the month of July, we had a total of
10,436 votes,
with our most popular poll scoring
4,571 votes.
Here Below are the Embedded Web Tracking Statistics for the Month of July and most of the Last 10 Months
The month of May disengagement notification can be explained here.
Categories
Featured Services
Featured Clients