SNI is Searching for Ambitious People Who Wish to Make a Difference, to Lead
Making a difference can mean many things. What does it mean to you? At what point do you wish to be exceptional?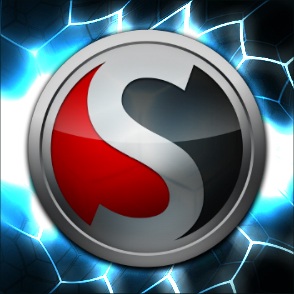 Symbiotic Networks (SNI)
has nearly completed the next strategic phase of our Symbiotic Publisher CMS (Content Management System), which will enhance our ability to help our clients better market themselves and their products, now seeks capable personnel to help us attain that next level, where tangible success can only be achieved by the making of some serious money. I have always realized that making money is critical; however, what was foremost in my strategic plan was the shaping of our unique products - products that are uniquely capable of winning the Search battle over our esteemed competition. Now, as that time to succeed is nigh, I need serious folk pulling along with me, and Dave and Chris and sometimes Lynn to hit that perfect stride so that all the pieces will move into place much easier, faster.
Our products are exceptional, better than anything that our perceived competition may have. We just need recruits that are smart enough and ambitious enough to learn our products, promote them well and make money by finding the right folks to deal with - people who are wise enough to stay ahead of their competition in this hyper competitive cyber
And as much as this optimist would love to hire marginally intelligent folks, with marginal ambitions, and thus inspire them to greater heights of passion, with my ebullient enthusiasm - to be all they be for themselves and us - I know this is a fool's errand, and I will need to be extremely selective, and I pray that those individuals still exist in these parts, and beyond. I'm not negative here, just realistic.
So, in short, I need intelligent, ambitious people, who are code empathetic, and well understand that in this communication age, where well presented information is a priority, you must provide what it takes to deliver it efficiently by all effective means. We have built that base. Now it is time to deliver with the help of those that are of a like mind. Subsequently, it is my ambition to find those people.
What classification of associates do I need?
I desperately need two types: salespeople, publishers. As I have just mentioned, these individuals must be resolved to be ambitious and reasonably intelligent for them to have any good opportunity to know success. Of these two qualities, I value ambition the will to work long hours out of pure commitment, far greater than intelligence Still, above average intelligence, by today's standards, is very important for success, and will always be an equal ingredient to ambition.
First, the salespeople:
We offer a wide latitude of web based services - actually everything one could ever need - and our prospective salespeople must be well acclimated to our products before I will allow them to meet the public to sell these products. These are products almost all people use, but very few actually understand. What I can't have are salespeople selling a complicated product, that is made simple in practice by design, which is our hallmark, and they not understand it well enough to actually be of a service. Any prospective salespeople I hire will need to climb into the trenches with the rest of the staff; learn the products, and only then will I set them free access to meet the public to provide that better method to communicate on the Web to their patrons. Any salesperson that can't see the wisdom in this process has already qualified themselves as whether they are worthy to find a place "on the ground floor" of Symbiotic Networks. From this point compensation could be very spirited for the smart, ambitious salesperson.
Where is Symbiotic Networks's markets? In a word - everywhere. We are very good at what we do, and relative to the Web, we can do it all, serve all needs that serious people might need, and those needs are universal.
Second, the publishers:
Beaufort County NOW (BCN) is our prototype, and, after three years and some change, it has proven to be one of the most important news and information sites in northeastern North Carolina, pretty much all from Search. How? Two reasons: 1) Our proprietary Content Management System (CMS), Symbiotic Publisher, which is Dynamic and Social, is as good as it gets anywhere; 2) Our content, which we control in this sphere inwhich we communicate, is smart, topical and continuous.
Furthermore, our concept of creating the only Moderated Informational Platform in northeastern North Carolina, and beyond, is a solid concept, allowing others that are very concerned with communicating their message a platform that exists, and more than all others, to provide the better instrument to service their needs. It is our job as moderators to keep all well presented information in front of our readers on as proper a platform as is possible - consistently updated for optimum performance. Being a wise moderator is just one of the duties of the publisher, but is at the core of how we present information that best represents the affected community.
Our objective is to work with these associate publishers in their region of influence, and thusly: Provide them the perfect technology to publish an online Moderated Informational Platform in the guise of BCN, with our various and abundant content, augmented by their local own content. To bolster our publisher-associate's chances for success, we intend to partner with these novice publishers to eliminate many of the known and unknown obstacles from their path.
If any of this titillates your natural curiosity, challenges your ambition to be more, to know more, to make a positive difference, please contact: stan@beaufortcountynow.com.
Stan Deatherage
President of SNI, Publisher of Beaufort County NOW
| | |
| --- | --- |
| | We begin here by inviting others to consider Symbiotic Networks (SNI) as a career, primarily for sales people now, and additional technical experts becoming technology innovators to be hired soon after. |
| | |
| --- | --- |
| | "I am now actively searching for those bright lights with the human condition, who can fathom simple solutions to complex problems, and capable of relating such to those we wish to do business with, as well as our fellow team members that create our world class products." |
| | |
| --- | --- |
| | I am in the process of re-marketing BCN, with all its traffic growing greater, which insures the highest value in these published prices, and, with more value sweeteners added as an incentive to act NOW. |
| | |
| --- | --- |
| | Beginning on September 1, 2014, maybe even now, until future notice: SNI (Symbiotic Networks, Inc.) will offer a variety of discounts for a variety of discounts to all manner of customers for a variety of incentives. |
| | |
| --- | --- |
| | Symbiotic Networks (SNI) has nearly completed the next strategic phase of our Symbiotic Publisher CMS (Content Management System), which will enhance our ability help our clients better market themselves and their products, now seeks capable personnel to help us attain that next level. |
| | |
| --- | --- |
| | SNI (Symbiotic Networks, Inc.), the originator of Symbiotic Publisher, which powers Beaufort County NOW (BCN), will use the remarkable success of BCN to help others that must better communicate their positions, their products. |
| | |
| --- | --- |
| | Symbiotic Networks Incorporated will now market its wide array of internet products. We will do this by calling of business people, even politicians, but you may contact us, as well, at your leisure. |
Categories
Featured Services
Featured Clients