To date, and by a wide margin, our best month ever!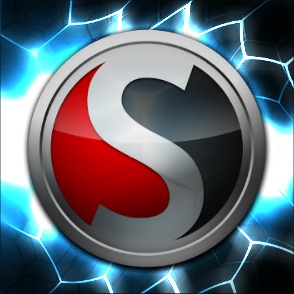 Last month, as our publisher of Beaufort County NOW as I was making some sense of our periodic mediocre traffic (at least for us),
I stated
that:
"In terms of traffic, Beaufort County NOW (BCN) has hit a lull in expansion - more than we have experienced in the past."
I was also surmised, regarding the end of month / beginning of the next month traffic:
"In the last days of the month of August, and now into the first days of September, 2014, we have 10 straight days with a minimum of 3,000 unique I.P. addresses accessing BCN daily."
In actuality, September, 2014, all 30 days of it, was a masterful month of traffic - the best we have ever had. It started well enough 6 straight days above 3,000 unique I.P.s, with only six days in the month below the vaunted three thousand mark, the lowest still at 2,797 unique I.P.s, which is still very respectable.
All of this increase in traffic flies in the face of the unsophisticated understanding that
Social Media
and Ratings Sites are the path forward on the People's communication highway. That may be for some folks, but there are limitations to that mass appeal of Social Media: no geocentric properties, no content sustainability, poor navigation, and just too many people with too much to say that is not germane to everyone, often only a few.
Our mission is different, a throwback to old style reporting of information, but on a better platform than what the old style newspapers ever employed, but with much greater versatility. BCN is a prototype of our proprietary CMS, Symbiotic Publisher, which steps out of the shadows to offer the old ways, but with a Social element, but keeping it local while reaching out to the world wide community.
To that ennobling end, we have justified our efforts by collecting traffic - lots of it - last month, an estimated 9 to 10 thousand readers per day. Please examine the embeded traffic statistics below to gain a more verifiable example of such: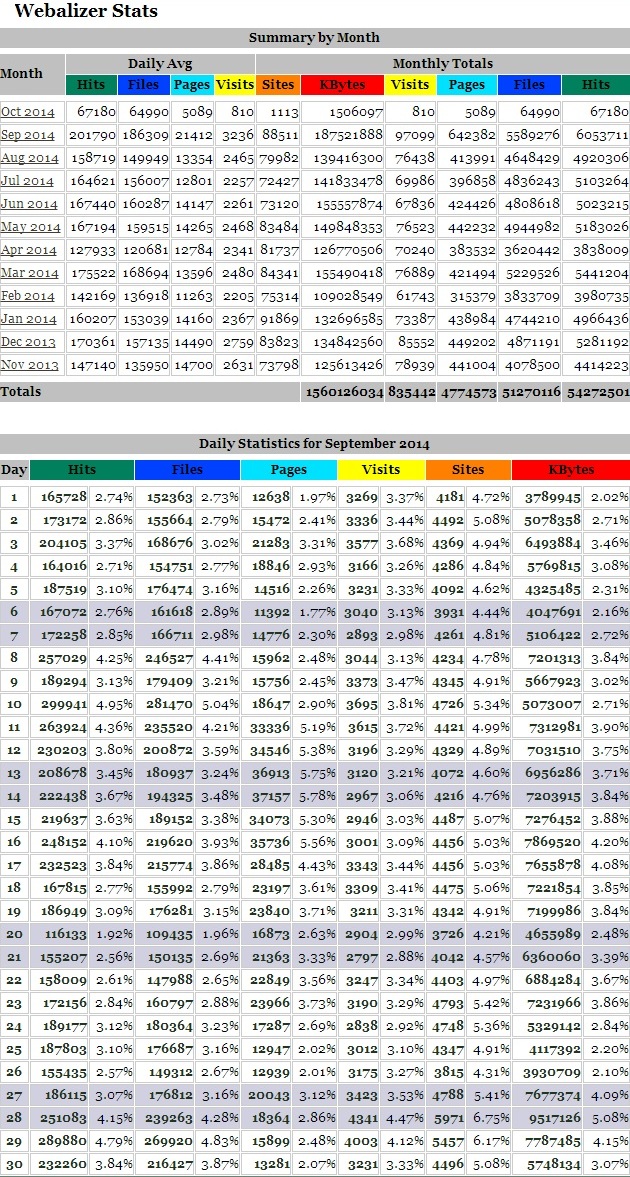 Milestones for Beaufort County NOW: Our Growing Readership in December, 2013
•
Most
Unique I.P.s
visiting BCN per day
-
3,236
-
22.99%
increase over the last 11 months.
•
Most
Unique Page Views
per day
-
21,412
-
45.67%
increase over the last 11 months.
•
Most
Hits
per day
-
201,790
- 37.14%
increase over the last 11 months.
•
Most
Files accessed
per day
-
186,309
-
37.04%
increase over the last 11 months.
•
Reached the significant milestone of
1,300 posts in BCN with a minimum of 1,300 unique views
back in July proving that BCN is a very large, very well read site. The next milestone, in this vein of logic, will be BCN achieving 1,400 posts in BCN with a minimum of 1,400 unique views each. Hopefully, we will reach this milestone by the end of the year.
•
Reached 4,000 unique I.P.s
,
and had a second day above the mark that we had never yet reached. Also during the month, we had the most days ever over 3,000 unique I.P.s, with 24.
If you have an interest in excellence, and a firm need to compete bigger and better than your competition on the internet, you may wish to contact:
Stan Deatherage
,
Accounts Manager • Publisher of BCN • President of Symbiotic Networks, Inc.
SNI#
(252) 946-1132
• cell#
(252) 944-3905
•
stan@beaufortcountynow.com
Chris Downey
,
Accounts Manager • Chief Technical Consultant
SNI#
(252) 946-1132
•
support@symbioticnetworks.com
| | |
| --- | --- |
| | This post should have been written almost three weeks ago, but with all that has transpired, I have been busy of late, and I have written very little about many things, but still have most of these worlds still whirling around in my head, so here goes. |
| | |
| --- | --- |
| | Beaufort County Now has had an exemplary year, but November, 2015, after our best month ever, October, 2015, started with a whimper, but finished with a bang to top our best month ever for Unique IPs per day. |
| | |
| --- | --- |
| | It was close, but BCN's October, 2015, month of daily traffic ascended to a level that allowed Beaufort County NOW to capture the 'brass ring' of sustained popularity to monthly best that blowout time of March, 2015, by the slimmest of margins. |
| | |
| --- | --- |
| | Beaufort County NOW (BCN), northeastern North Carolina's only moderated Informational Platform, had yet another second best month in a row, and consistently improved in traffic, or was it our best? |
| | |
| --- | --- |
| | Beaufort County NOW (BCN), northeastern North Carolina's only moderated Informational Platform, has consistently improved in traffic from the drop in readership after March, 2015, which was the blowout month that 'took our breath away'. |
| | |
| --- | --- |
| | What takes an internet publication form a local communication portal - just so one might cry out a few salient ideals - to that community's dominant player, to a regional juggernaut? |
| | |
| --- | --- |
| | Beaufort County NOW (BCN) did not have its best month to date, but it did have it's third best month so far this year, which means it was our third best month since we began it September, 2009. We'll take it. |
Categories
Featured Services
Featured Clients