Thanks for attending BCN. Now come back again real soon ... Yahw hear!
With the greatest respect, well understanding that our parabolic traffic growth could 'end in a proverbial tomorrow', we here at BCN just had our best month in one of the traditionally slowest times - November in an off-election year.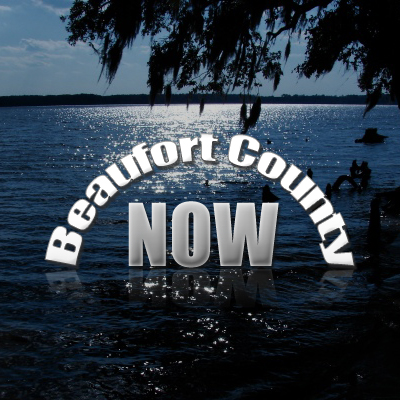 Once again, until any other site publishes their traffic numbers comparable to the level that SNI does, we will continue to claim the top, or at worst, possibly the second place of all sites originating from Beaufort County. We will, however, continue to post our embedded Webalizer stats each month, irrespective of their outcome revealing our traffic numbers.
With it being November, and the thankful season yet still afoot. I am most thankful that we can achieve these numbers by virtue of having steady and outstanding, thought-provoking content, and the best Content Management System (CMS), our proprietary Symbiotic Publisher, delivering that content. It is simply still the best CMS employed in northeastern North Carolina, and our traffic numbers, attained primarily through the power of Search, prove that it is still propelling us forward, and reaching out farther than any of our supposed competition here Downeast.
Milestones for Beaufort County NOW: Our Growing Readership in November, 2013
•
Most
Unique I.P.s
visiting BCN per day
-
2,631
-
84.89%
increase over the last 11 months.
•
Most
Unique Page Views
per day
-
14,700
-
128.79%
increase over the last 11 months.
•
Most
Hits
per day
-
147,140
- 126.23%
increase over the last 11 months.
•
Most
Files accessed
per day
-
135,950
-
125.38%
increase over the last 11 months.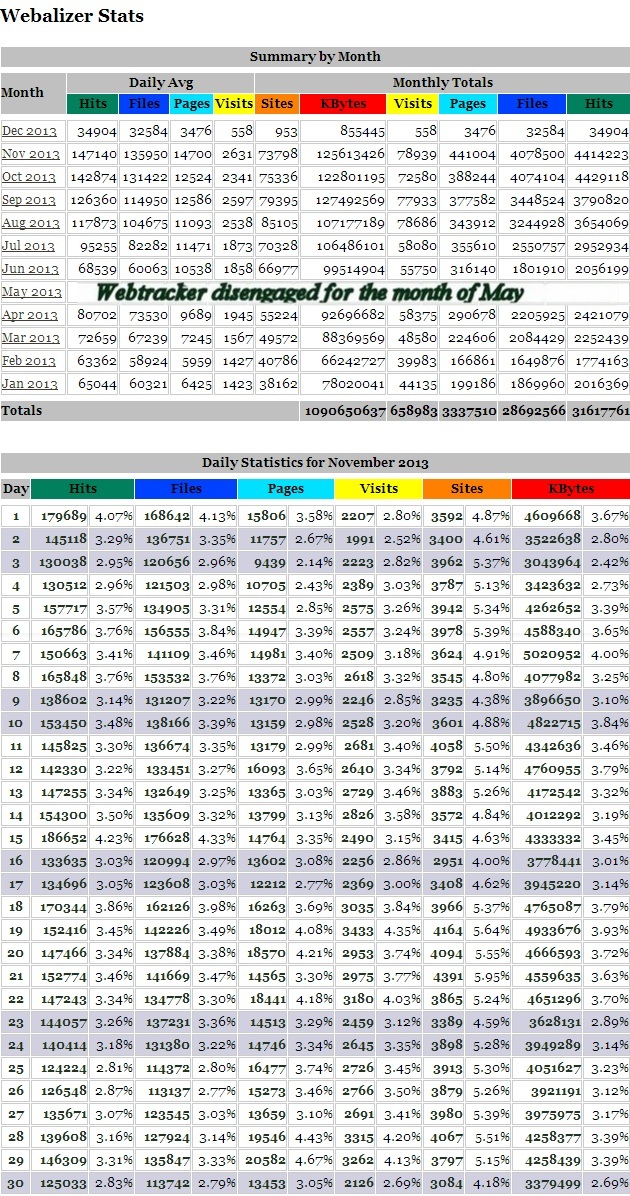 If you have an interest in excellence, and as a firm needs to compete bigger and better than your competition on today's internet, you may wish to contact:
Stan Deatherage
,
Accounts Manager • Publisher of BCN • President of Symbiotic Networks, Inc.
SNI#
(252) 946-1132
• cell#
(252) 944-3905
•
stan@standeatherage.com
•
stan@beaufortcountynow.com
Chris Downey
,
Accounts Manager • Chief Technical Consultant
SNI#
(252) 946-1132
• cell#
(919) 986-9392
•
chris@symbioticnetworks.com
•
cgdowney@yahoo.com
| | |
| --- | --- |
| | This post should have been written almost three weeks ago, but with all that has transpired, I have been busy of late, and I have written very little about many things, but still have most of these worlds still whirling around in my head, so here goes. |
| | |
| --- | --- |
| | Beaufort County Now has had an exemplary year, but November, 2015, after our best month ever, October, 2015, started with a whimper, but finished with a bang to top our best month ever for Unique IPs per day. |
| | |
| --- | --- |
| | It was close, but BCN's October, 2015, month of daily traffic ascended to a level that allowed Beaufort County NOW to capture the 'brass ring' of sustained popularity to monthly best that blowout time of March, 2015, by the slimmest of margins. |
| | |
| --- | --- |
| | Beaufort County NOW (BCN), northeastern North Carolina's only moderated Informational Platform, had yet another second best month in a row, and consistently improved in traffic, or was it our best? |
| | |
| --- | --- |
| | Beaufort County NOW (BCN), northeastern North Carolina's only moderated Informational Platform, has consistently improved in traffic from the drop in readership after March, 2015, which was the blowout month that 'took our breath away'. |
| | |
| --- | --- |
| | What takes an internet publication form a local communication portal - just so one might cry out a few salient ideals - to that community's dominant player, to a regional juggernaut? |
| | |
| --- | --- |
| | Beaufort County NOW (BCN) did not have its best month to date, but it did have it's third best month so far this year, which means it was our third best month since we began it September, 2009. We'll take it. |
| | |
| --- | --- |
| | Beaufort County NOW, originating in Beaufort County, has registered four straight months of traffic exceeding 180,000 page views per day, and, henceforth, must NOW claim the mantel of regional publication here in northeastern North Carolina. |
| | |
| --- | --- |
| | Beaufort County NOW (BCN) will no longer be a stand alone entity, with a concentration on all subjects on God's complicated earth; BCN will now stand with Beaufort County Business (BCB) to concentrate on serving the business community in Beaufort County and the region of northeastern North Carolina. |
| | |
| --- | --- |
| | Beaufort County NOW is now the number one website originating from Beaufort County, and trust me on this one fact: It was no 'walk in the park'. |
| | |
| --- | --- |
| | Beaufort County NOW is a Moderated Informational Platform, and I mention that often. |
Categories
Featured Services
Featured Clients