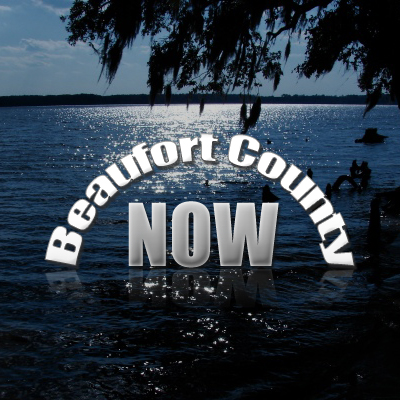 So, I have
well described what constitutes a moderated informational platform
, which is all Beaufort County NOW is, and all it was ever intended to be, but for the sake of clarity, I will offer this explanation below.
Our purposeful intent for our proprietary moderated informational platform for the County NOWs, as manifested by our prototype, Beaufort County NOW (BCN), is to provide space on the world wide web, where all curious folks, including ourselves, can submit information while discovering information - an exchange of ideas. Where we differ from Social Media we supply a platform that is is carefully moderated for quality control, with the upside being content that is substantive, informative, and well discussed.
But Facebook is already doing that; where it's cool and it's global: Right?
Yes, Facebook is cool ... for some people, and it is global; however: 1) it's not moderated for quality, nor should it be, 2) overall, individual articles do poorly in Search, 3) the CMS is remarkably clunky, which probably adds to Facebook's poor overall performance in the Search engines. 4) furthermore, there are many very busy people who will never do Facebook, or any social media for that matter to gather information, they use Search or just have their favorites 5) Facebook, just does not have that true local / regional feel and if it gets better with their approach, we
will always surpass Facebook's efforts due to our superior quality control
through moderation of content, and presentation.
So, essentially, our publications, like our prototype BCN, will not compete with Facebook for our target market - folks seeking substantive, quality content, on a more local and regional level, to remain informed and entertained.
But everybody does Facebook / social media: Right?
I'll concede that social media reaches probably about a 1/3, or more, of all folks online, but there are many people, like me, who have lots of social media contacts, but spend very little time on Facebook. Alternately, I spend quite a bit of my precious time on BCN, and with an average of 3,800 people using BCN as a resource every day, I am wise to cast my attention here. My time is very valuable and so is the time of our patrons, so we, do all that we can to provide as valuable of an experience as is possible for those folks that seek what we endeavor to deliver.
Facebook notwithstanding, our focus is to daily create the very best product as is possible for our local / regional footprint, whether it be the creation of content, or the integral optimization of our proprietary communication system, Symbiotic Publisher.
To that end, BCN, through our Symbiotic publisher Content Management System (CMS), has made many changes over the years, with our next up-fit designed to bring our patrons, in our sphere of influence, closer together. I really do not care what those reasons are, I just want to continue to offer more reasons for folks to use the BCN platform, wherever they hail from. It is called My BCN, and is designed to be Social, and far less moderated than our categorized content.
That new program, within the BCN sphere, will be hailed as the aforementioned
My BCN
, and will located on the header search bar, where the Potpourri Section page was linked. We will unveil it in stages, with little fanfare, which is subtly what we have always done as we have built the top CMS (website delivery system), as expressed by BCN, in all of Northeastern North Carolina - including: all newspapers' online editions, all local network television stations, and all colleges and universities Home sites. Sorry, but what is ... is.
Stay queued, and will prove all of this bravado. As the legendary Major League Baseball pitcher Dizzy Dean once stated,
"It ain't braggin' if ya can back it up."
We
intend to back in up
.
| | |
| --- | --- |
| | This post should have been written almost three weeks ago, but with all that has transpired, I have been busy of late, and I have written very little about many things, but still have most of these worlds still whirling around in my head, so here goes. |
| | |
| --- | --- |
| | Beaufort County Now has had an exemplary year, but November, 2015, after our best month ever, October, 2015, started with a whimper, but finished with a bang to top our best month ever for Unique IPs per day. |
| | |
| --- | --- |
| | It was close, but BCN's October, 2015, month of daily traffic ascended to a level that allowed Beaufort County NOW to capture the 'brass ring' of sustained popularity to monthly best that blowout time of March, 2015, by the slimmest of margins. |
| | |
| --- | --- |
| | Beaufort County NOW (BCN), northeastern North Carolina's only moderated Informational Platform, had yet another second best month in a row, and consistently improved in traffic, or was it our best? |
| | |
| --- | --- |
| | Beaufort County NOW (BCN), northeastern North Carolina's only moderated Informational Platform, has consistently improved in traffic from the drop in readership after March, 2015, which was the blowout month that 'took our breath away'. |
| | |
| --- | --- |
| | What takes an internet publication form a local communication portal - just so one might cry out a few salient ideals - to that community's dominant player, to a regional juggernaut? |
| | |
| --- | --- |
| | Beaufort County NOW (BCN) did not have its best month to date, but it did have it's third best month so far this year, which means it was our third best month since we began it September, 2009. We'll take it. |
| | |
| --- | --- |
| | Beaufort County NOW, originating in Beaufort County, has registered four straight months of traffic exceeding 180,000 page views per day, and, henceforth, must NOW claim the mantel of regional publication here in northeastern North Carolina. |
| | |
| --- | --- |
| | Beaufort County NOW (BCN) will no longer be a stand alone entity, with a concentration on all subjects on God's complicated earth; BCN will now stand with Beaufort County Business (BCB) to concentrate on serving the business community in Beaufort County and the region of northeastern North Carolina. |
| | |
| --- | --- |
| | Beaufort County NOW is now the number one website originating from Beaufort County, and trust me on this one fact: It was no 'walk in the park'. |
| | |
| --- | --- |
| | Beaufort County NOW is a Moderated Informational Platform, and I mention that often. |
Categories
Featured Services
Featured Clients